World Trade Center Art Project
Fear of the Enemy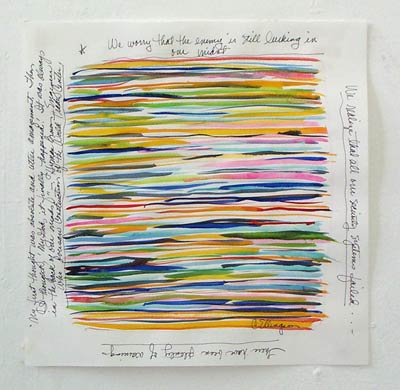 We worry that the enemy is still lurking in our midst. We realize that all our security systems failed... There have been plenty of warnings.
---
"My first thought was absolute and utter amazement. Then I thought, 'My God, it finally happened!' It was always in the back of our minds."
--Hyman Brown, Engineer who oversaw construction of the World Trade Center.
9/22/01